EXTERIOR
Alloy Wheel Insert Panels
Unique to the RX Sports Luxury model grade, the Lexus Genuine Alloy Wheel Insert Panels offer the ability to customise the colour of the wheel inserts from the standard silver to either black, amber or white, to allow an eye-catching level of vehicle personalisation.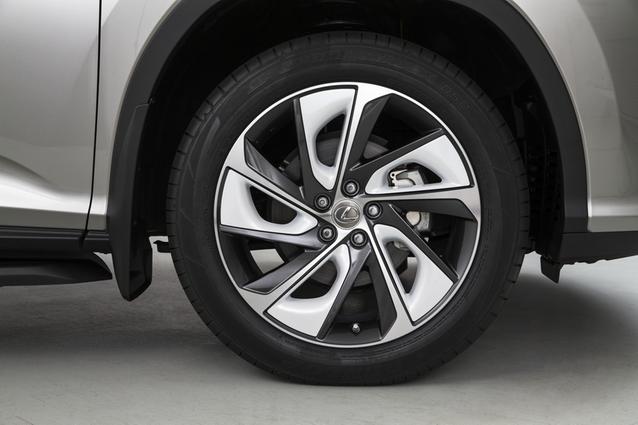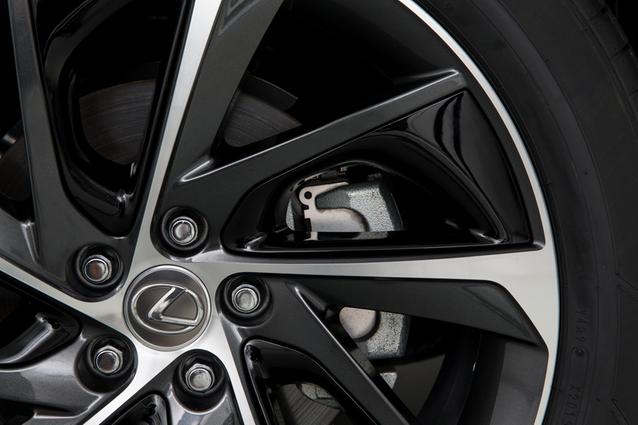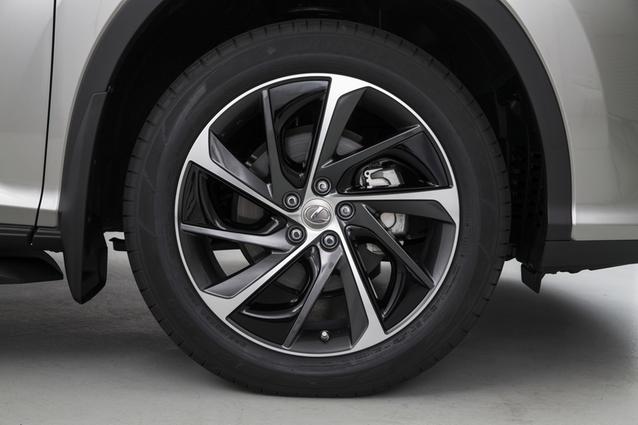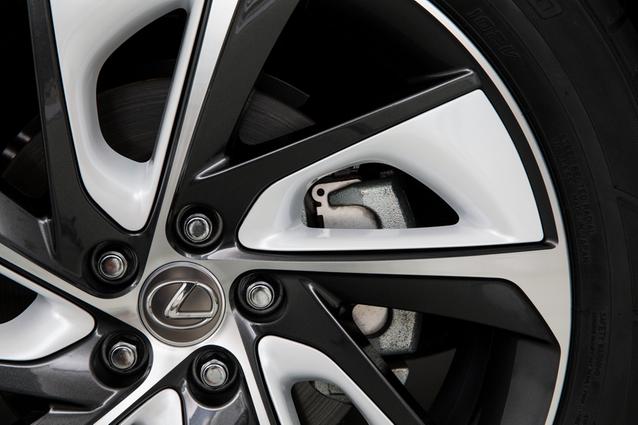 Alloy Wheel Lock Nut Set
Help secure your alloy wheels against theft with this premium-quality Alloy Wheel Lock Nut Set. Lock your alloy wheels in place without detracting from their stylish look. Supplied as a set of four with a unique secure-coded key.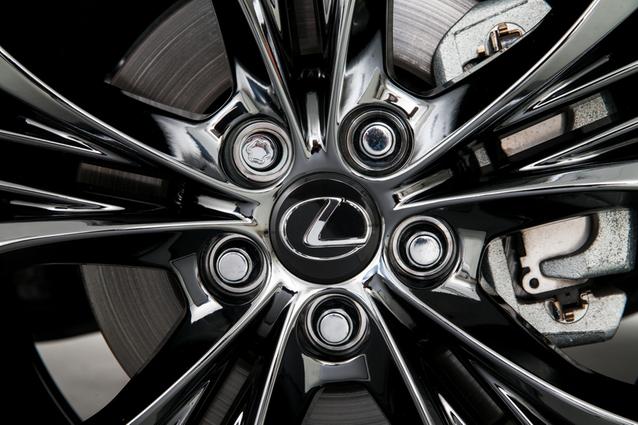 Bicycle Carrier
This intelligent and elegant solution to bike transportation looks great while getting the job done safely. Easily fitted to either side of your vehicle's roof, the Pro Ride Bicycle Carrier features an adjustable frame holder to accommodate most bike designs without the need to ever remove a wheel. Additional stability during transportation is provided by quick release straps, which are adjustable for different wheel sizes, and hold the wheels securely whilst providing a quick and convenient way to release your bike. The Pro Ride Bicycle Carrier can be locked at any time for added security and peace of mind.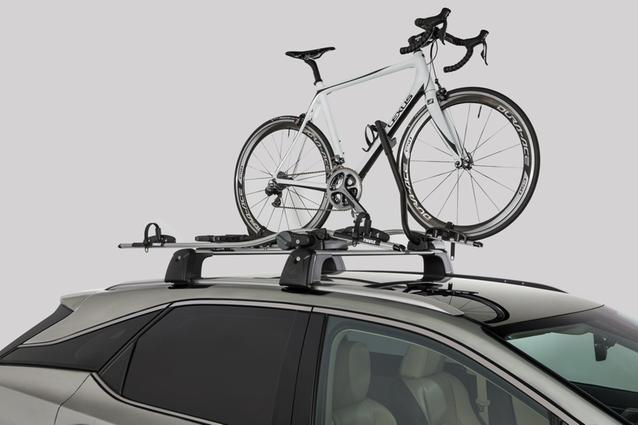 Bonnet Protector
The tinted Lexus Genuine Bonnet Protector provides added protection from insects, stone chips and light damage. It is resistant to cracking and UV discolouration, is easy to remove for cleaning and will help keep your RX looking brand new.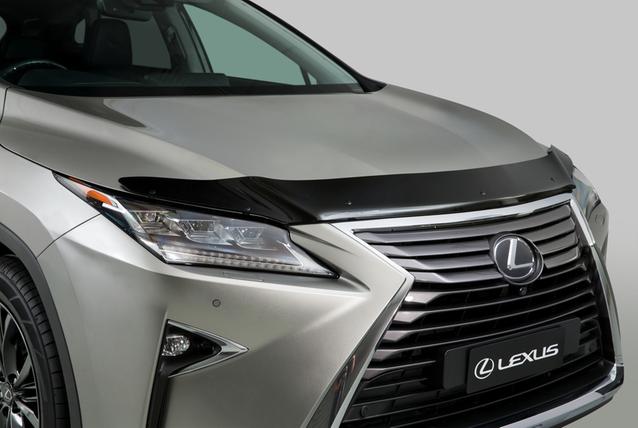 20" Dark Chrome Alloy Wheels
The intriguing finish of the Lexus Genuine Dark Chrome Alloy Wheels appears as mirror-finish chrome from some angles and gloss black from others, adding an individual look without compromising on quality or durability.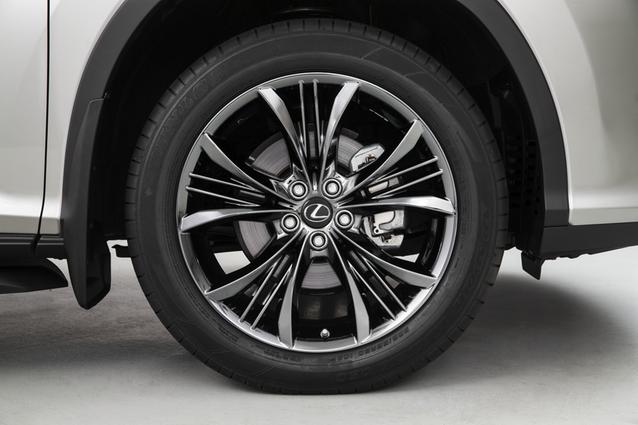 Door Handle Protective Film
Lexus Genuine Protective Film is a high-grade, colourless urethane film which is pre-cut to fit the door-handle cups of your vehicle. This film provides protection against unsightly minor scratches.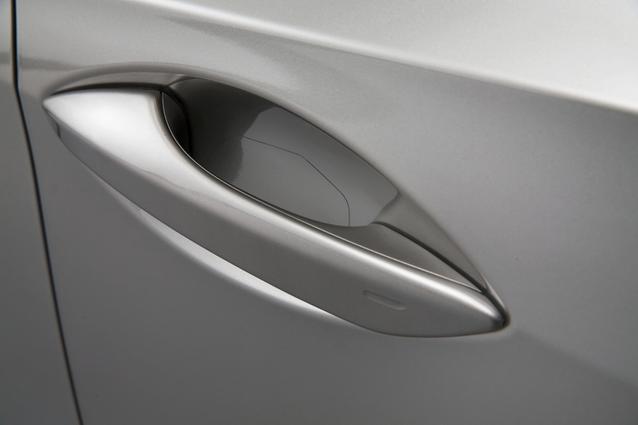 Kayak Carrier
This clever Kayak Carrier comes complete with four adjustable rubber supports that cradle the hull of your kayak. While gripping securely to hold firmly in place, it fits gently so it won't damage your watercraft. Includes straps.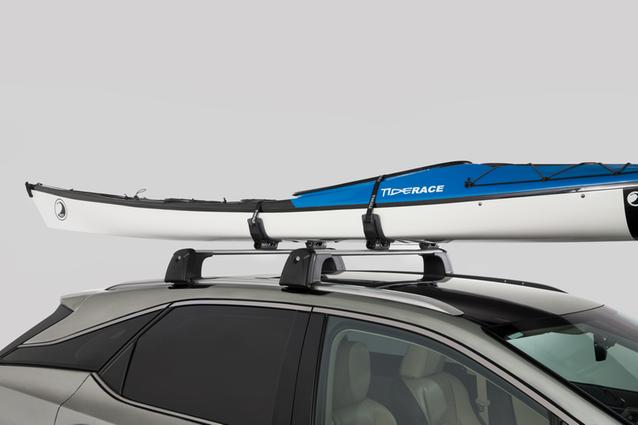 Mudguards - Front & Rear
Designed to integrate seamlessly with the streamlined styling, body panels, structure and clearances of your vehicle, Lexus Genuine Mudguards minimise the risk of damage and help keep your vehicle clean and free of mud, stone chips and debris.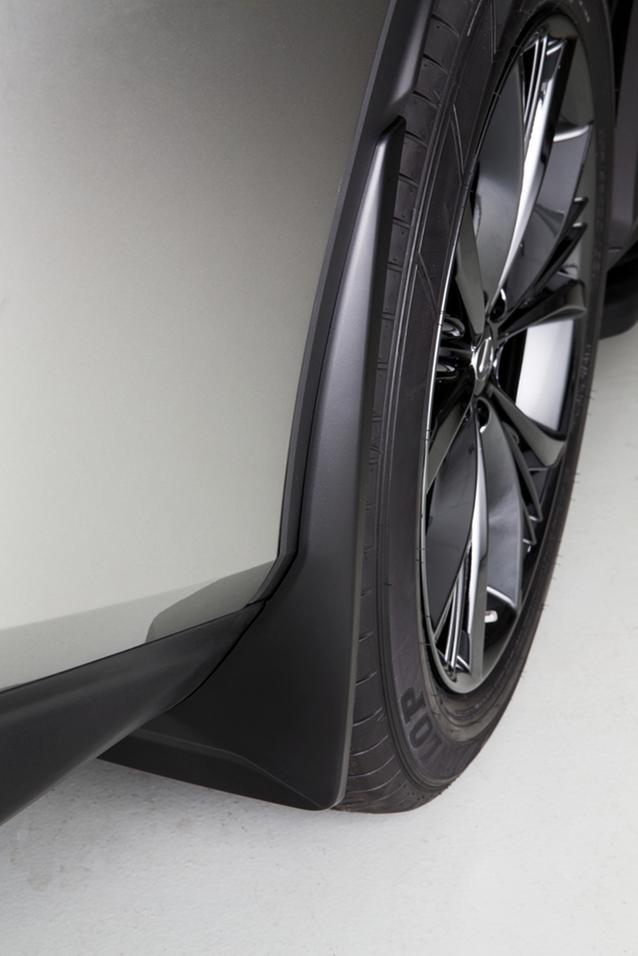 Rear Bumper Scuff Guard
This slim and stylish Lexus Genuine Rear Scuff Guard helps protect the upper surface of your bumper from scratches and other light damage when you're loading and unloading the cargo area. The scuff guard features an injection-moulded base topped with corrosion-resistant stainless-steel inserts.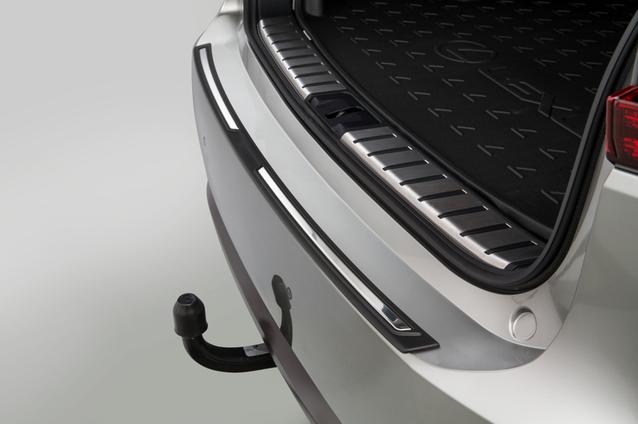 Roof Racks
Boost the cargo carrying flexibility of your RX with these Lexus Genuine Roof Racks. Made of lightweight aluminium, fully lockable and easy to fit, you can transport what you need without sacrificing interior comfort. They are designed to fit a range of different attachments (Sold separately), including the Ski/Snowboard Carriers, Kayak and Bicycle Carriers.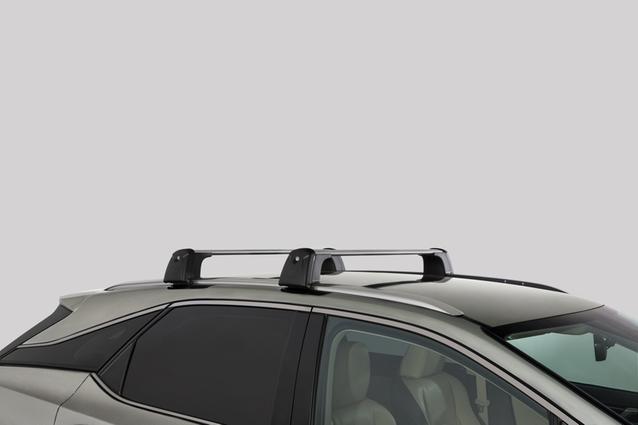 Side Steps
Add some personalised style to your vehicle with the integrated Lexus Genuine Side Steps. These side steps not only compliment the design of your vehicle, but give you that extra convenience when simply getting in and out of your vehicle.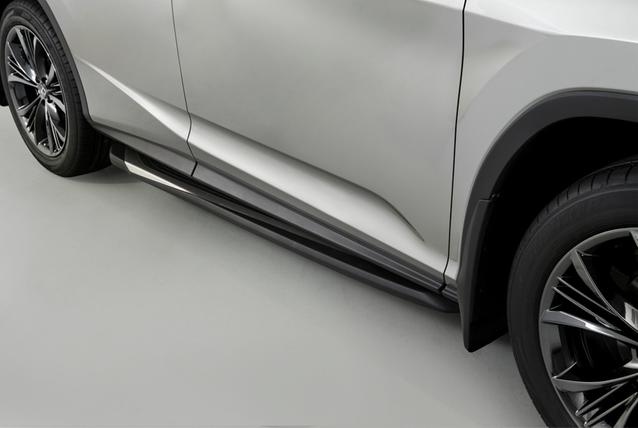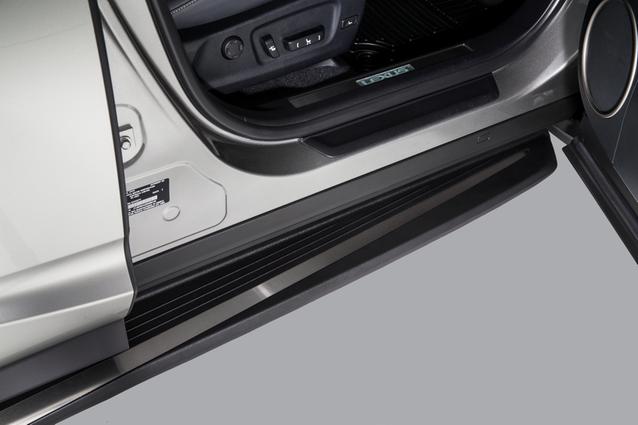 Ski/Snowboard Carrier
The Ski and Snowboard Carrier is aerodynamically designed and built from corrosion-resistant anodised aluminium, and also allows easy opening at the push of a button for convenient loading and unloading, even while wearing thick ski gloves. Developed with both security and care in mind, the key lockable Ski/Snowboard Carrier is gentle on your gear while holding everything securely in place. Available in two sizes, with capacity to carry up to either four skis (two snowboards), or six skis (four snowboards).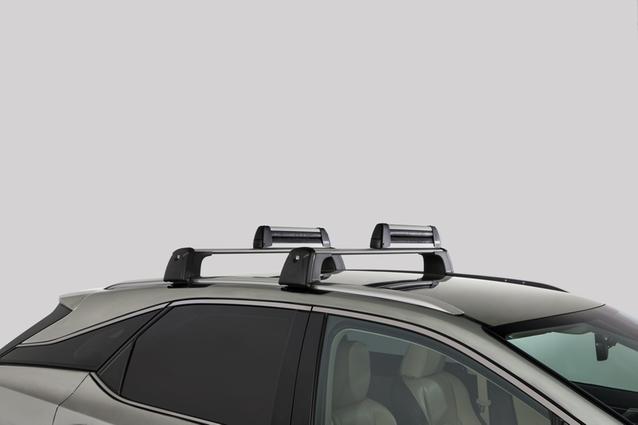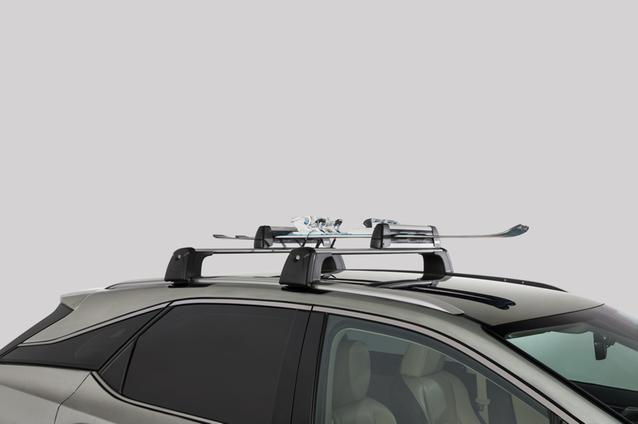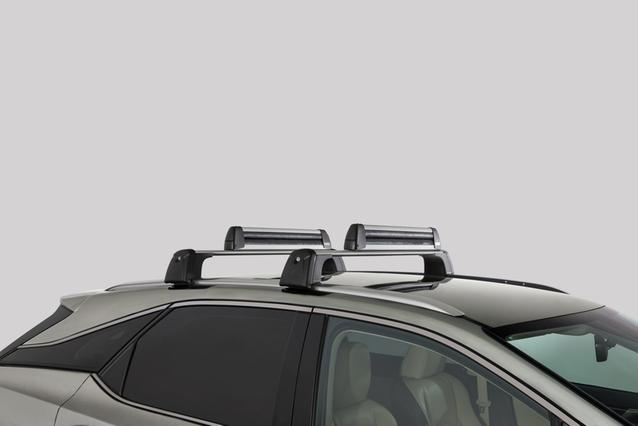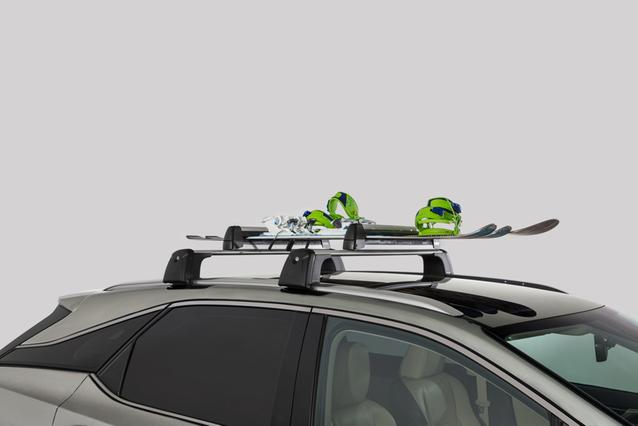 Tow Bar and Trailer Wiring Harness
The Lexus Genuine RX Tow Bar is designed specifically for this model, engineered and thoroughly tested to integrate with the vehicle body to ensure pulling and braking forces that occur during towing are evenly distributed.
Its integrated design means minimal interruption to the vehicle's rear bumper profile.
Capacities#:
- 1000kg braked (RX 300)
- 1500kg braked (RX 350 and RX 450h)
- 750kg unbraked
- 100kg maximum vertical tow ball download (RX 300)
- 150kg maximum vertical tow ball download (RX 350 and RX 450h)
#Towing capacity is subject to regulatory requirements, tow bar, vehicle design and towing equipment limitations.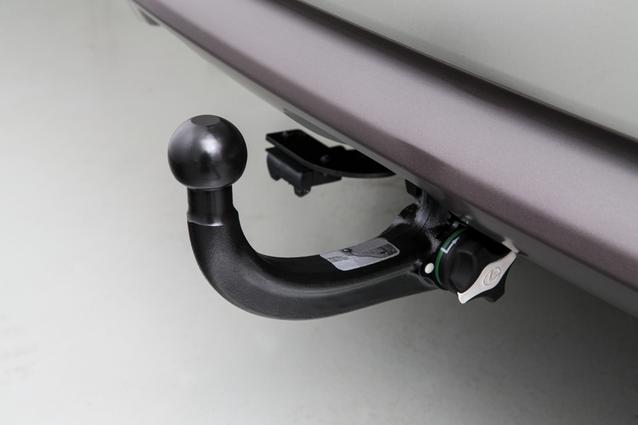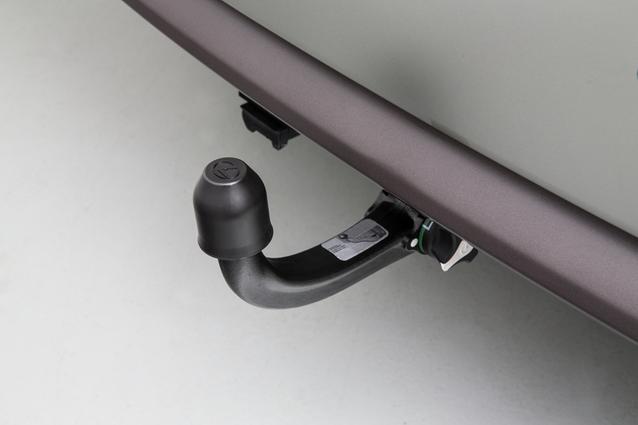 INTERIOR
All-Weather Cargo Liner
The Lexus RX Genuine Cargo Liner features raised sections around the edge which helps provide protection from moisture, dirt and other debris. Easy to remove and clean, its non-slip surface pattern also helps prevent bags and cases from sliding around.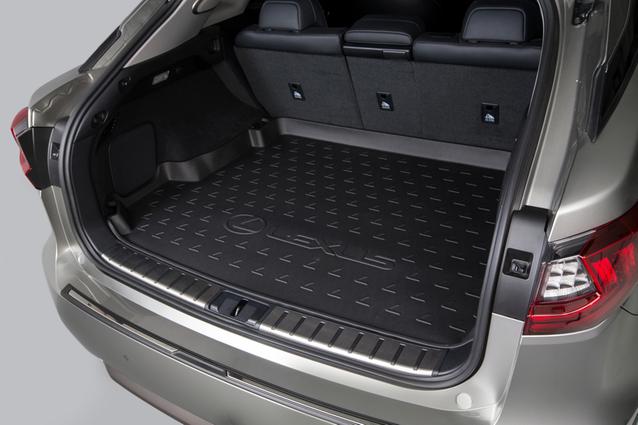 All-Weather Floor Mats
The Lexus Genuine All-Weather Floor Mats are tailor made to fit your RX using high-quality materials. These lightweight and durable all-weather floor mats help protect the carpet of your RX, while the raised edge lip design helps contain moisture, dirt and other debris. Easy to remove and clean, featuring driver and front passenger quarter-turn fasteners, which help hold the mats securely in place.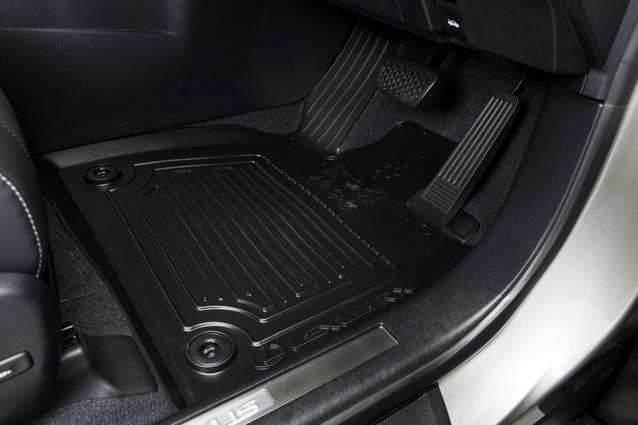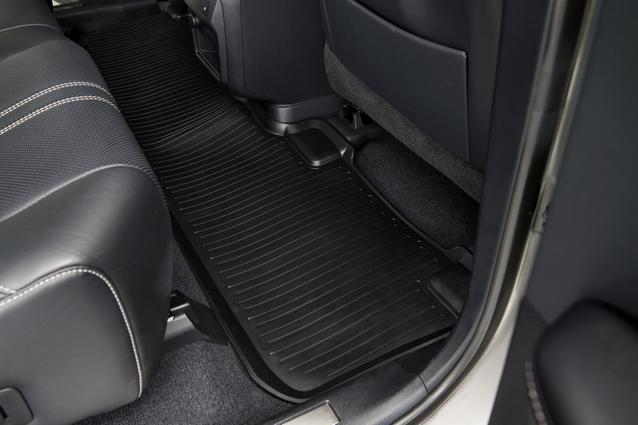 Cargo Net
Stowing cargo items has never been easier thanks to the innovative Lexus Genuine Cargo Net with integrated storage pouch. Specifically designed for the cargo area, this durable elastic-mesh net has an envelope-style design that holds items upright and in place. After attaching the storage pouch to the lower mounting points in the cargo area, simply unzip the pouch, attach the cargo net upper mounting hooks and the net is ready to hold your groceries, sports equipment or other cargo. When not in use, the cargo net stores flat by tucking neatly back into the storage pouch.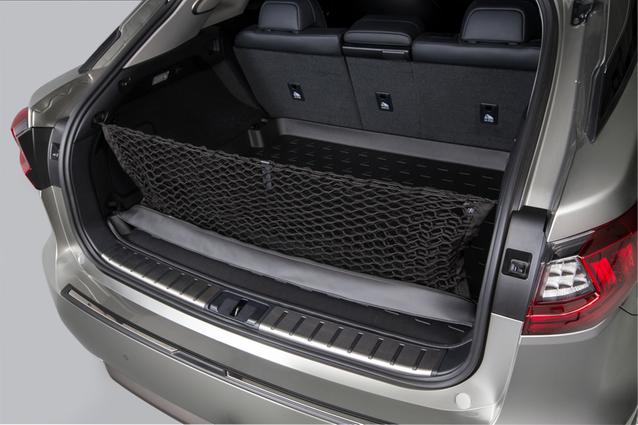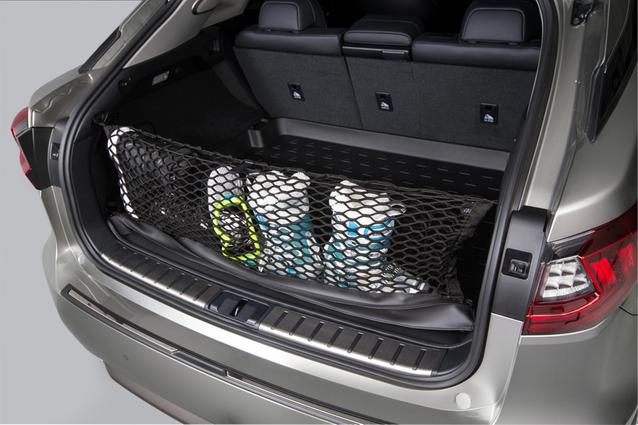 For pricing and availability on the accessories listed contact your local Lexus dealer.